With a master's degree in Nutrition and a passion for plant-based eating, WFM North Raleigh's healthy eating specialist, Casey Lynch, is here to help you find your path to healthy living.
This week: Casey falls hard for coconut water.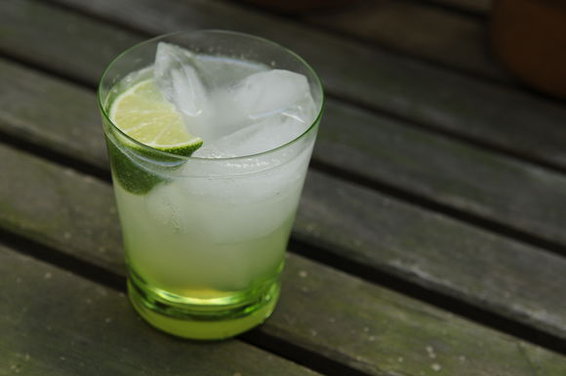 Photo by Melanie Einzig
- Casey
With the temperatures quickly rising, I find it is much more difficult to stay hydrated. Regardless of how much water I drink, I still feel thirsty...and I am one of those "weird" individuals who love water. Instead of a morning cup of coffee, I have a cold glass of water. Sometimes, I'll even throw in a slice of lemon if I am feeling adventurous. Water is always my drink of choice because it is so refreshing. However, I recently discovered coconut water, which has revolutionized my hydration routine.
Now, don't get me wrong, I have known about coconut water for a long time. I have even tried it a few times because I have heard all about its nutritional value. Unfortunately, I have never enjoyed the taste of coconut water...until now.
Last week, I spent three consecutive days on my feet -- not to mention, I am 5 months pregnant. I drank water throughout the day, but by the end of the day, my feet and ankles were swollen. Out of sheer desperation, I bought several bottles of coconut water and chugged away. Thankfully, the coconut water did the trick and my swelling went down almost immediately. Since then, I have incorporated a bottle of coconut water into my daily hydration plan, and I can feel all the difference in the world!
Why coconut water? Coconut water helps to maintain the human body's natural fluid levels because it is packed with electrolytes and minerals important for hydration. Not only is coconut water the perfect drink for hydration, it also has numerous other health benefits, such as keeping skin soft and smooth.

Have you tried coconut water? My favorite way to enjoy a glass of coconut water is with a slice of lemon, which adds the perfect amount of tartness to the naturally sweet coconut flavor. Share your serving suggestions in the comments section below!
Like this post? See Casey's previous post: Restoring Popcorn as a Wholesome Snack.
Casey received her master's degree in Nutrition from North Carolina State University and is the healthy eating specialist at WFM North Raleigh.