Photo by Nicole Franzen; styled by Mariya Yufest
ripe plums are falling
now there are only five
may a fine lover come for me
while there is still time
ripe plums are falling
now there are only three
may a fine lover come for me
while there is still time
ripe plums are falling
i gather them in a shallow basket
may a fine lover come for me
tell me his name
- Confucius
Confucius wrote his ode to embracing love and the shiny fruit's fleeting season over 2,000 years ago, and this member of the rose family has enchanted the world with its sweet flesh and slyly bitter skin ever since.
Today, thousands of plum varieties exist, with 100 cultivated in the U.S. alone. Large or small, oval or round, their skin blushes in shades ranging from reddish purple to black to green to golden yellow. Plums have a delicate, floral scent that is balanced by their smooth, resistant skin.
Baking and roasting plums caramelizes their perfumed, sugary flesh and adds savory complexity, while grilling counters their inherent sweet notes with a soft, smoky undertone. Stewing and pickling the ruddy-fleshed stone fruit allows their tartness to take center stage. Untouched, a ripe plum garners praise from poets and cooks alike.
How do you use this succulent stone fruit? Share your favorite ways to enjoy plums in the comments section below. Remember, if you choose to upload a recipe (and we hope you will), please mention it in your comment.
We'll assemble and share some of our favorite ideas next week.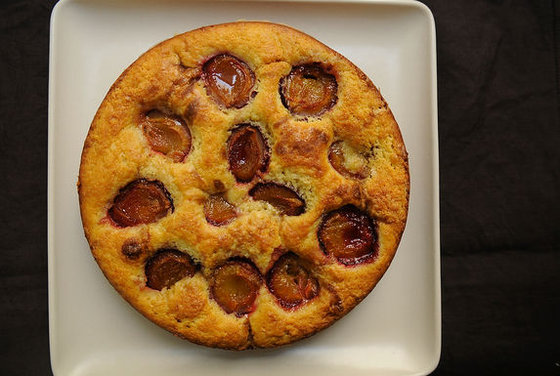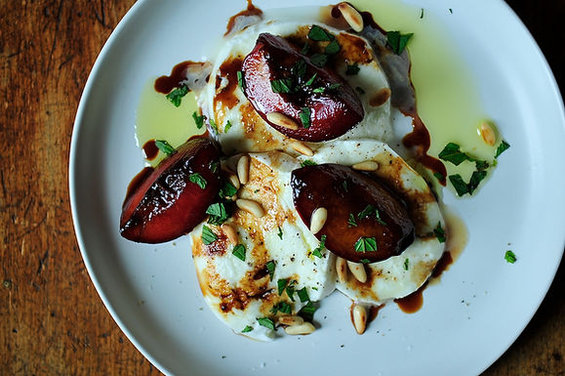 Photos by Melanie Einzig (left) and Sarah Shatz
Recipes
Barley & Roasted Plum Scones
Grilled Plums
Late Summer Plum Cake [FOOD52] (pictured above, left)
Buffalo Mozzarella with Balsamic Glazed Plums, Pine Nuts and Mint [FOOD52] (pictured above, right)
Savory Plum Tart [FOOD52]
Plum Avocado Summer Salad [FOOD52]
Plum Sauced Pork Tenderloin [FOOD52]
For more seasonal produce inspiration, check out our previous topic, Your Best Ideas for Scallions, and the selection of your best tips and recipes, How to Use Scallions.