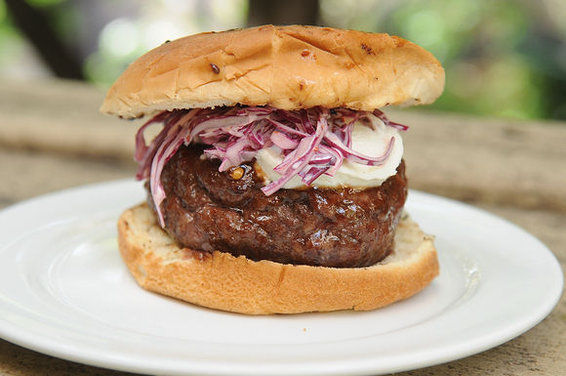 Burger with Spicy Slaw [FOOD52] (photo by Sarah Shatz)
For most of us, the Fourth of July is synonymous with cookouts and picnics capped off by fireworks. In other words, it's an excuse for a big ol' outdoor party. In this whirl of outdoor activity, it's easy to lose sight of the original impetus behind all these festivities, which mark the day that American colonies declared their independence from Great Britain. So here's to you America, Happy Birthday!
Now that the U.S. of A. has gotten its due, let's get the party started. To help you plan your feast, we've assembled these crowd-pleasing recipes for mains, sides, desserts, and beverages. Fire up the grill and toast our founding forefathers, whom it is said clinked glasses of Madeira upon signing the Declaration of Independence some 236 years ago.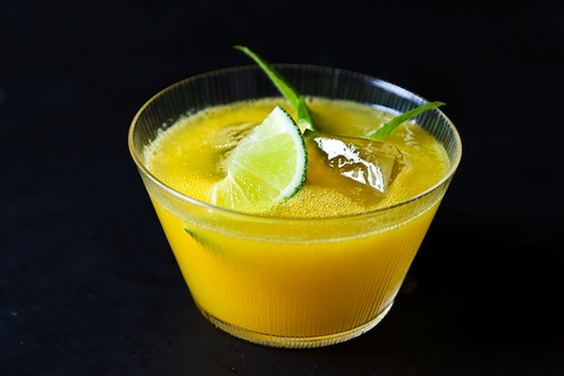 Photos by Sarah Welle and Dulcie Wilcox (left) and James Ransom
Sparkling Sippables
Watermelon Jalapeño Margaritas (pictured above, left)
Harlee's Peach Sparkler
Mango-Mint Limeade [FOOD52] (pictured above, right)
Boozy Watermelon Rosemary Lemonade [FOOD52]
Retro Raspberry Lime Rickeys [FOOD52]
Watermelonade [FOOD52]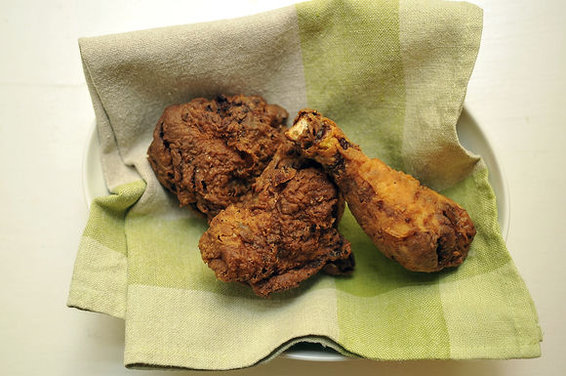 Photos by Sarah Shatz (left) and Nicole Franzen
Revolutionary Mains
Greek Lamb Burgers (pictured above, right)
Spareribs and Barbecue Sauce
Mushroom Burger
Classic Southern Buttermilk Bathed Fried Chicken [FOOD52] (pictured above, left)
Shrimp Burgers with Roasted Garlic-Orange Aioli [FOOD52]
Sugar Steak with Bourbon [FOOD52]

Photos by Joseph De Leo (left) and Tricia Martin
Loyal Sides
Lemon Herb Pesto Potato Salad (pictured above, right)
Grilled Peach and Feta Salad (pictured above, left)
Red, White, and Blue Fruit Salad
Haricots Verts à la Dijonnaise [FOOD52]
Summer Farro Salad [FOOD52]
Grilled Corn with Smoky Peach Butter [FOOD52]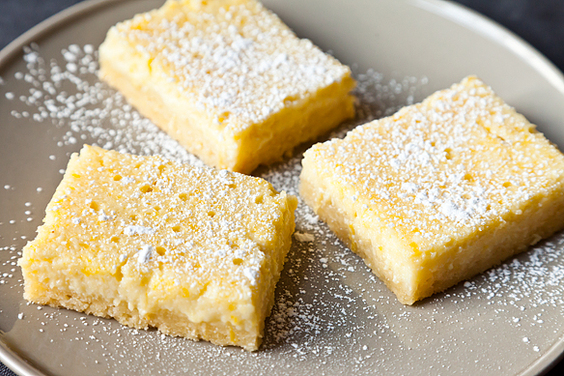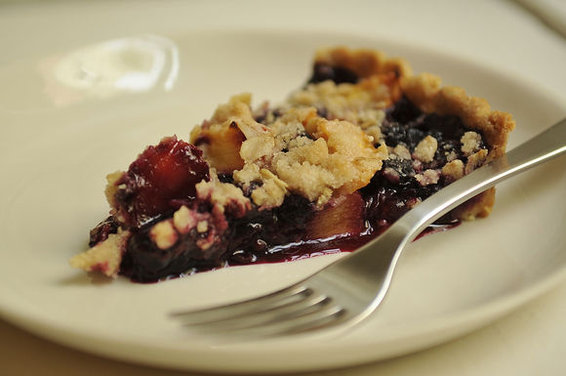 Photos by James Ransom (left) and Sarah Shatz
Patriotic Pastries
Chocolate Chip Oat Bars
Blueberry Tart [FOOD52] (pictured above, right)
Sweet Cherry Hand Pies [FOOD52]
Lemon-Ricotta Bars [FOOD52] (pictured above, left)
Simple Summer Peach Cake [FOOD52]
Blondies -- Gluten-Free and Completely Delicious [FOOD52]
What are your Fourth of July food traditions? How will you fuel your fireworks viewing party? Share your menu plans in the comments section below.