Photo by Joseph De Leo; styled by Mariya Yufest
Late August, given heavy rain and sun
For a full week, the blackberries would ripen.
At first, just one, a glossy purple clot
Among others, red, green, hard as a knot.
You ate that first one and its flesh was sweet
Like thickened wine: summer's blood was in it
Leaving stains upon the tongue and lust for
Picking.
- Seamus Heaney (excerpted from "Blackberry Picking")

Seamus Heaney aptly encompasses the essence of blackberries in a few short stanzas: the requisite patience followed by plump fruit full of concentrated, sweet juice, which only triggers greater hunger for the wild bramble berry. What Heaney didn't mention, though, was the fruit's superpowers.
Blackberries were enjoyed by the ancient Greeks who believed that they cured diseases of the throat and mouth. Later, when the berry was discovered in Europe, it continued to make its presence known in the medicinal world. Those who praise this aggregate fruit (it's actually an impostor berry, each fragile nub is itself a tiny fruit) for its healing powers are right in doing so. The blackberry is one of the healthiest fruits available, thanks to its high concentration of antioxidants (powerhouses against cancer), as well as vitamin C, vitamin K, magnesium, and folic acid.
The blackberry can thrive in a wide variety of climates and, thus, can be seen in cuisines around the world. It willingly appears in double-crust pies, red wine sauces, muddled cocktails, jams, and sorbets, but we're looking to you to expand our culinary horizons as we approach its peak season.
How do you use this juicy summer berry? Share your favorite ways to enjoy blackberries in the comments section below. Remember, if you choose to upload a recipe (and we hope you will), please mention it in your comment.
We'll assemble and share some of our favorite ideas next week.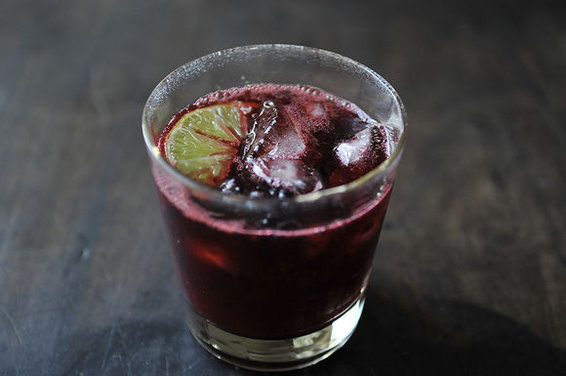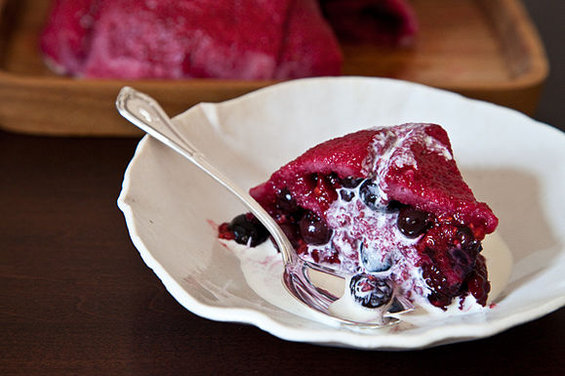 Photos by Sarah Shatz (left) and James Ransom
Recipes
Raspberry-Blackberry Ice Cream
Mama Ida's Alabama Blackberry Cobbler
Meatloaf with Blackberry Barbecue Sauce [FOOD52]
Sticky Blackberry Honey Hot Wings [FOOD52]
Blackberry Caipirinha [FOOD52] (pictured above, left)
Berry Summer Pudding [FOOD52] (pictured above, right)

For more seasonal produce inspiration, check out our previous topic, Your Best Ideas for Parsley, and the selection of your best tips and recipes, How to Use Parsley.